U.S. Congressman Antonio Delgado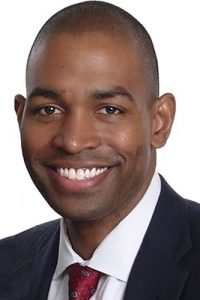 Website: https://delgado.house.gov
Email:
WASHINGTON, DC OFFICE
1007 Longworth HOB
Washington, DC 20515
Phone: (202) 225-5614
DISTRICT OFFICE
256 Clinton Avenue
Kingston, NY 12401-2909
Facebook: https://www.facebook.com/RepAntonioDelgado
Twitter: https://twitter.com/repdelgado
Instagram: http://www.instagram.com/repantoniodelgado
Antonio Delgado's Voting Record: https://votesmart.org/candidate/key-votes/180313/antonio-delgado#
Sign up with Govtrack.us to receive notices of Rep. Delgado's votes.
Tracking Antonio Delgado in the Age of Trump FiveThirtyEight.com
Antonio Delgado's Votes and Other News
Election Day 2020 is Tuesday, November 3rd.
Offices up for election are President/Vice President, Representatives in Congress, NYS Senate and Members of Assembly. There may also be local elections. Contact County Board of Elections to find out more.
Register to Vote
If you want to register to vote in New York State for General Election 2020, the deadline is October 9, 2020.
Register online or download a form to mail
If you have not registered to vote, or have recently moved, you may register online or download a form to mail in.
See: https://www.ny.gov/services/register-vote
Ensure that you are registered to vote
Already registered? Check to make sure you are registered to vote: https://voterlookup.elections.ny.gov/
Vote
Video on ways to vote
Absentee Voting
Voting by absentee ballot is a two-step process:
Apply for the ballot. (County Boards of Election have mailed out application forms to many voters)
You must request an application for an absentee ballot by October 27, 2020
Fill out and mail or deliver the ballot to your County Board of Elections.
Your absentee ballot must be postmarked or hand delivered by November 3, 2020
Absentee ballots are not counted in New York State until 7 days after Election Day.

Applications can be obtained by the your County Board of Elections.
New York State requires an excuse for submitting an absentee ballot. Check temporary illness or physical disability if you are concerned about exposure to COVID.
Once you receive the ballot, return it ASAP. Make sure you follow all of the directions, fill in your ballot, sign the affidavit on the outside of the ballot envelope and seal it. Put it in the mailing envelope to the Board of Elections. If it requires stamps affix two stamps. If it is postage paid and you can drop by the post office, ask them to hand postmark it.
The sealed ballot can be delivered to the Board of Elections by people other than the voter.
Early Voting
Early voting takes place from Saturday, October 24 to Sunday November 1, 2020.
Check https://www.voteearlyny.org to find out where to vote in your county, and for available hours.
Early voting ballots are deposited directly into the voting machine and will be counted on Election Day.
Election Day Voting
Election Day voting at local polling locations 6am-9pm
Check your polling location: https://voterlookup.elections.ny.gov
A few things to consider…
If you are available, consider being an election inspector or poll worker. Contact your local County Board of Elections. The hours are long, but the job is fulfilling, and it is a paid job.
People can collect sealed ballots from neighbors and friends and deliver them directly to the Board of Elections.
If voting absentee, make sure that you fill out the ballot and accompanying envelopes as directed. This is one time you'll want to follow all of the directions.
If you want your ballot counted on Election Day, vote in person either during Early Voting or on Election Day.