Primary Results June 26, 2018
| Candidate | Vote Total | Percentage |
| --- | --- | --- |
| Antonio Delgado | 7,690 | 21.9% |
| Gareth Rhodes | 6,442 | 18.3% |
| Pat Ryan | 6,194 | 17.6% |
| Jeff Beals | 4.608 | 13.1% |
| Brian Flynn | 4,608 | 13.1% |
| David Clegg | 3,873 | 11% |
| Erin Collier | 1,700 | 4.8% |
The Primary by the Numbers – a Sullivan County Perspective
Submitted by Bruce Ferguson (We are One Sullivan) 7/17/18
The Turnout
NY-19's seven-way Democratic primary produced the highest voter turnout of any congressional district in the state. Twenty-five percent of all eligible Dems went to the polls. In other parts of the state, turnout in competitive primaries ranged between eight and seventeen percent—Alexandria Ocasio-Cortez's upset win over Rep. Joseph Crowley occurred in a race where fewer than thirteen percent of eligible Democrats went to the polls.1
While Democratic turnout in NY-19 was robust overall, Sullivan County significantly underperformed the rest of the district—less that fourteen percent of county Democrats went to the polls. This is worrisome because Sullivan (along with Ulster, Otsego and Dutchess) is a must-win county for any Democratic congressional candidate.2 Turnout was highest in the western towns of Tusten, Callicoon, Delaware and Fremont. It was lowest in the larger towns of Fallsburg, Liberty and Thompson, which are also among the most heavily Democratic in the county.
The Candidates
With the NY-19 vote split seven ways, Antonio Delgado was able to win the Democratic nomination with 22% of the vote, or 7,690 votes—only a little more than 1% of the residents of the district. This is a clear instance where the party nominee would have benefitted from rank choice, or instant runoff, voting.3  The process may or may not have altered the outcome of the race, but at least the nominee would have been able to claim a clear mandate.
Delgado scored big in the vote-rich counties of Ulster and Dutchess. Unlike Gareth Rhodes, Brian Flynn and Jeff Beals, he didn't have a large in-person presence in Sullivan County, yet he still managed to finish second behind Rhodes. In a race with so many candidates, something as simple as name recognition can be a challenge, and Delgado's seemingly endless stream of direct mail and TV ads undoubtedly helped in this regard.
Delgado is articulate and charismatic, but he will have to find a way to respond to the carpetbagger charge that has already been leveled against him. Perhaps if he's a constant presence on the campaign trail, and if Faso continues to avoid meeting his constituents, it may be hard for the incumbent to claim that he's the candidate with the authentic connection to the district.
Gareth Rhodes was the stealth candidate in the race. When he first appeared on the scene he was seen by many (including myself) as a man with a bright future, but too young to be a viable candidate for NY-19 in 2018. But Rhodes proved to be a tireless campaigner, continually perfecting his craft and gaining strength by the day. Although he was excluded from virtually all of the in-house polls (they typically queried voters about included Delgado, Flynn and Ryan) Rhodes ended up wining the support of every major labor union in the district as well as the coveted endorsement of the New York Times. He narrowly edged out Pat Ryan to finish second overall and posted wins in Columbia, Sullivan and Delaware counties.
Should (God forbid!) Delgado fall short in November, Rhodes is well positioned to run again in 2020.
Pat Ryan entered the race with an attractive resume (West Point, combat vet, entrepreneur) and strong financial backing, but he was harmed by a data mining scandal and the perception that he wasn't fully committed to the race. (There were over forty all-candidate forums leading up to the primary and Ryan missed more than a few of them.)
Jeff Beals positioned himself the most progressive candidate in the race and attracted favorable coverage in Rolling Stone and on This American Life, but his campaign failed to catch fire with NY-19 voters. He tied with Brian Flynn to finish in fourth place with 13% of the vote.
Brian Flynn was one of two candidates who dramatically underperformed expectations. District-wide he was thought to be a top contender, and to many, the contest in Sullivan County looked like a three-way horse race between Flynn, Clegg and Rhodes. But in the event, Flynn, who was endorsed by Sullivan County Democratic Committee Chair Donna Schick, and SCDC Rich Altman4, ended up with only 13% of the vote. His poor showing in Sullivan was further evidence, if any was needed, that the leadership of the Sullivan County Democratic Committee is out of touch with the voters they represent.5
Like Flynn, Dave Clegg is another candidate who underperformed. He did well in Sullivan and Ulster, but averaged less than 5% of the vote in the other nine counties.
Erin Collier was a late entry who apparently thought she could win simply because she was a woman competing against six men. She failed to raise much money and never mounted a vigorous campaign. She ended up with less than 5% of the vote.
The Money
In all, the seven Democratic candidates spent over six million dollars in the primary.  Delgado raised the most ($2.3 million) and spent the most ($1.5 million). That works out to about $198 a vote. Ryan and Flynn each spent more than a million, but had much less to show for it. Ryan spent $225 a vote, while businessman Brian Flynn (who poured three quarters of a million dollars of his own money into the race) spent $265 for every vote he received.6
Delgado goes into the general election with three quarters of a million dollars on hand. Republican John Faso has $1.2 million. These dollar amounts are sure to be dwarfed by a wave of outside money pouring into the district between now and Election Day.
In 2016 Zephyr Teachout raised $5 million for her campaign; John Faso raised $3 million. Outside PACs pumped an additional $10 million into the race, two-thirds of it was spent to benefit Faso. Robert and Rebekah Mercer, erstwhile backers of Steve Bannon and staunch supporters of Donald Trump, are among Faso's principal backers.
Democratic Turnout in Competitive NYS Congressional Districts
 NY-1       14%
NY-2        8%
NY-9        9%
NY-12      16%
NY-14      13%
NY-23      17%
In recent years Democratic candidates have consistently performed as well, or better, in Sullivan County than they have in the district as a whole. The last Democrat to carry the county in a congressional race was Julian Schreibman in 2012. He garnered 53% of the Sullivan vote but lost to Republican Chris Gibson by a similar margin.
Under ranked choice, or instant runoff voting, voters rate candidates in terms of preference. If no candidate wins more than 50% of the vote, the weakest candidate is eliminated and his or her votes are reallocated based on the preference of the voters. The process is repeated until one candidate receives 50% of the vote.
It should be noted that Altman was a paid operative of the Flynn campaign so in effect he was "endorsing" his employer. Completing the hat trick, he also posed as a volunteer when contacting voters.
In 2014 when Schick supported Cuomo in the gubernatorial primary, Sullivan County went two-to-one for challenger, Zephyr Teachout.
In 2016 Schick backed congressional candidate Will Yandik in the congressional primary who captured only 19% of the Sullivan vote in a two-way race against Teachout.
Perhaps Cuomo should be worried that Schick has once again fallen in line behind him and begun attacking his opponent, Cynthia Nixon.
Candidate  Cost/vote
Flynn                 $265/vote
Ryan                 $225/vote
Delgado            $198/vote
Clegg                $171/vote
Rhodes             $143/vote
Beals                 $62/vote
Collier                $60/vote
August 26, 2017 Candidate Forum, Delhi, NY
Part 1
Part 2
July 19,2017 Candidates Forum Liberty, NY
Part 1
Part 2
Candidates for Congress in NY-19
Open Secrets Campaign Contributions Summary January 2018
Jeff Beals http://www.bealsforcongress.com
Jeff Beals is a local high school history teacher and a former U.S. diplomat who lives and works in Woodstock with his wife, Suhayr, a kindergarten teacher, and his sons, Abraham and Joseph. Jeff was one of the longest-serving diplomats of the Iraq war. He was decorated by the U.S. Army and the State Department for his leadership in bringing all sides together in cease-fire talks and the drafting of Iraq's constitution. After the war, he came home to his family's farm to raise his children, raise livestock and answer a calling to teach. He is a local democratic committee member and an active political organizer in NY-19 where he taught a civics class on the last election and voted against John Faso.
David Clegg http://davecleggforcongress.com
I've spent much of my 40-year legal career protecting the rights of others and ensuring that justice was done, especially for the marginalized and the most vulnerable among us. From serving as a VISTA volunteer doing civil rights work on behalf of Native Americans to working on behalf of victims harmed by the misconduct of others, I have put the interests of those I serve above my own. As an ordained deacon in the United Methodist Church, I have devoted my life to servant leadership in the community. I've lived and worked and raised a family in Kingston and Woodstock. I care deeply about our community and have been active in supporting it at many levels, from starting the first homeless shelter to coaching kids basketball for 25 years. I currently serve as chairperson of the Human Rights Commission and as Vice President of the board of Family of Woodstock. Both organizations are dedicated to making our community a more just and caring place. We need a congressperson in NY's 19th district who will do the same.
Erin Collier www.collierforcongress.com
Erin Collier is an agricultural economist and nationally ranked triathlete. She grew up on a working farm in Cooperstown where she learned the value of hard work, integrity, community, and helping others. Inspired by those values, Erin has spent her entire life lifting up communities that have felt abandoned and divided by cycles of economic barriers. She worked to secure funding for rural hospitals in the 19th district, and went on to serve under the Obama administration as an Agricultural Economist in over a dozen countries in Africa and Central America on a USAID project. She is the only woman running in the seven-candidate Democratic primary on June 26th, and her unique personal story presents a remarkable opportunity to defeat vulnerable Republican John Faso.
Antonio Delgado https://www.delgadoforcongress.com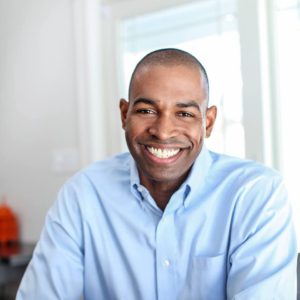 Born and raised in Schenectady, Antonio is a native of upstate New York.  His parents worked for General Electric and benefited from a better regional economy.  They worked hard to pursue the American Dream of building a better future for Antonio and his little brother. Antonio attended Colgate University in Hamilton, New York, where he graduated with high honors and earned a Rhodes Scholarship to Oxford.  From there, he went to law school at Harvard, which is where he met his wife Lacey, a native of Woodstock and Kingston. The values Antonio learned growing up – hard work, discipline, service and character – helped him get a great education, allowed him the opportunity to start his own company that empowered young people to learn through music, and led him to begin a second career as an attorney fighting for what's fair and just.
Antonio is running for Congress because he remembers the opportunities once available in this region, and knows they helped to make him who he is today. For too long, our leaders in Washington have failed to give voice to working families like the one Antonio grew up in, families that are now struggling to achieve the American Dream.  For too long our politicians have failed to provide a vision forward in an ever changing global economy that's left thousands in the Hudson Valley and Catskills behind.   Antonio believes in leaders who will listen to the people and not put dollars over our democracy.  We need leaders who are committed to restoring the American Dream.
Brian Flynn https://www.brianflynn.us
Brian Flynn is a small businessman and entrepreneur who has created hundreds of jobs across industry sectors over the last 25 years, including the last ten years in manufacturing. As a private citizen, he also has been a tireless fighter against terrorism since his brother was killed in the 1988 Lockerbie bombing. He helped to bring the perpetrators to justice, take down the dictator that ordered the bombing, and hold accountable the big corporations that allowed it to happen. The grandson of Irish immigrants, Brian has lived in New York's 19th district for more than 10 years, but his connection to the area goes back generations. His grandfather was a bartender in Leeds and his father grew up playing in the Catskill creek. Additionally, the Michael J. Quill Irish Cultural Center in East Durham is named after his great uncle.
The Flynn family makes their home in Elka Park in the town of Hunter in Greene County. Brian's wife of 18 years, Amy, grew up on a small farm in North Dakota. She is a novelist and teacher. They have two children, Bo, 14 and Hedda, 11.
Brian is running for Congress in New York's 19th district as a lifelong progressive Democrat.
Gareth Rhodes https://www.garethrhodes.com
Gareth Rhodes is running to #RepealAndReplaceFaso and ensure that NY-19 has a Representative that Works For Us.
Gareth was born and raised in Ulster County. He grew up here working on a farm and after high school worked for a small business drilling water wells and served as a volunteer fireman.
After becoming the first in his family to graduate from college, Gareth worked in the Governor's office in Albany. Gareth knows how to work in government to get things done for the people. He was here in the aftermath of Hurricane Irene, helping our communities rebuild and he fought for marriage equality for all New Yorkers. Gareth attended Harvard law school and returned home to stand up for our community against the attacks coming out of Washington. He will work tirelessly to create jobs for our community, protect our beautiful environment, and save our healthcare.
Patrick Ryan https://www.patryanforcongress.com
As an Army officer and technology entrepreneur, Pat Ryan's career has been driven by service to our nation. Born and raised in Kingston, Pat attended West Point and then served two combat tours in Iraq. After leaving the military, Pat launched a technology firm that worked to save lives by equipping troops with better tools to understand the combat landscape and track battlefield events in real time, growing the small business from 5 to 150 employees. At a time when government is paralyzed by political gridlock, Pat is running for Congress to restore a sense of service to Washington.
Approximate Number of Petition Signatures Submitted April 2018  & Money Raised as of 12/31/17
| CANDIDATE | PETITION SIGNATURES SUBMITTED APRIL, 2018 | MONEY RAISED AS OF DECEMBER 31, 2017 | CANDIDATE'S PERSONAL CONTRIBUTION |
| --- | --- | --- | --- |
| ANTONIO DELGADO | 6,000 (less than) | $1,481,426 | |
| BRIAN FLYNN | 5,000 (more than) | $1,255,003 | $680,000 (at least) |
| PAT RYAN | 4,000 (less than) | $906,978 | |
| DAVID CLEGG | 3,800 (approx.) | $485,795 | $325,000 (at least) |
| GARETH RHODES | 3,800 (approx.) | $450.338 | |
| JEFF BEALS | 3,200 | $261,579 | $56,000 (at least) |
| ERIN COLLIER | 2,700 | no report filed | |
Open Secrets Campaign Finance Information on NY-19CD
Provided by Bruce Ferguson & Anne Hart (April 13, 2018) and Beth Schneck